1.introduction; Chuck is used for clamping workpieces on machine tool mechanical device.Using uniform in jaw chuck body on the activity of radial movement, the workpiece clamping and positioning of the machine tool accessories.Chuck is usually mounted on a lathe, cylindrical grinder and internal grinder, can also be used with different dividing device, used for milling and drilling.
2.classification: count from chuck claw can be divided into: two jaw chuck, three jaw chuck, four jaw chuck, six jaw chuck and special chuck.From the use of power can be divided into: Manual Chuck, pneumatic chuck, hydraulic chuck, electric and mechanical chuck chuck.From the structure can be divided into: hollow chuck and implementing chuck
Our company main produce K11series 3 jaw self-centring chucks and K72series 4 jawindependent chucks
1) Three Jaw Chucks : using uniform on the chuck body three jaw radial movement, the workpiece clamping and positioning of the machine tool accessoriesUse voltaic spanner rotating bevel gear, bevel gear drive plane rectangular thread, and then the three claw centripetal movement, because the plane rectangular thread pitch is equal, so three jaw movement distance is equal, have the effect of the automatic centering.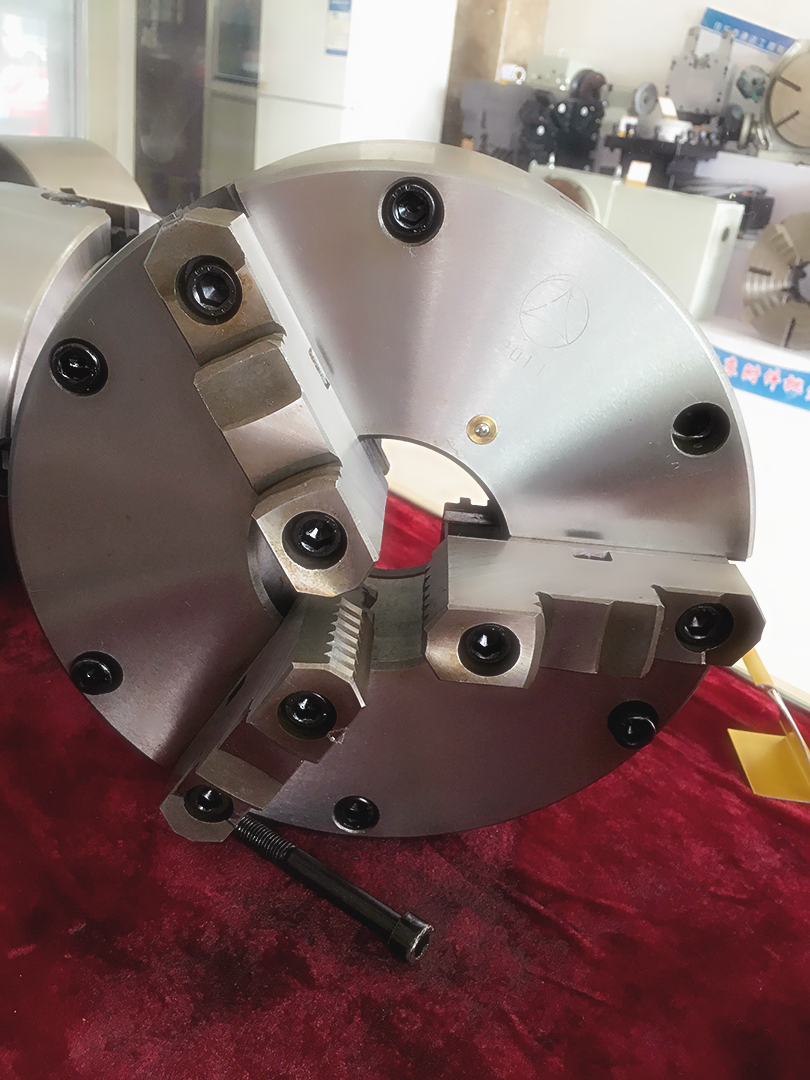 2) four jaw chucks :With four screw drive respectively four claws, so common four jaw chuck no self-centering effect.The commonly used four jaw chuck, is composed of a plate body, four screw, consisting of a pair of jaw.Work is respectively with four screw drive four claws, four claw is only one single jaw chuck card whole claw.